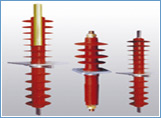 We, Agni Fiber Boards Pvt. Ltd. is an Indian origin company engaged in manufacturing Fiberglass Epoxy Pultruded sections used for electrical insulation in Electrical Transformers, Insulators, Lighting Arrestors, Drop out fuses, GOAB Switches, Heavy Motors and various other applications . We are situated at Vadodara, Gujarat in India and are a well known name in the electrical industry since 1998.
As a new development, Agni Fiber Boards has introduced itself in the Composite/Polymer insulator market with its new product, Fiberglass Epoxy Pultruded Composite Insulator Core Rod suitable for application in Composite/Polymer Insulators and Lighting Arrestors.
We manufacture a wide variety of FRP Epoxy Pultruded sections such as FRP Rods, FRP Tubes/Pipes, Dog Bone, Corner Angle, Hat section, Threaded Rods, Studs, FRP Strips/Flats, FRP Nuts and FRP Angles etc. We are supplying our products to major manufacturers in India and as well as other countries. It is the confidence and trust of our clients that has helped us to maintain the quality standards of our products.